Mr. F&F was planning a trip to see his mom, so I bribed little man to go on a little getaway (slash buying trip) by staying here and letting him bring a friend.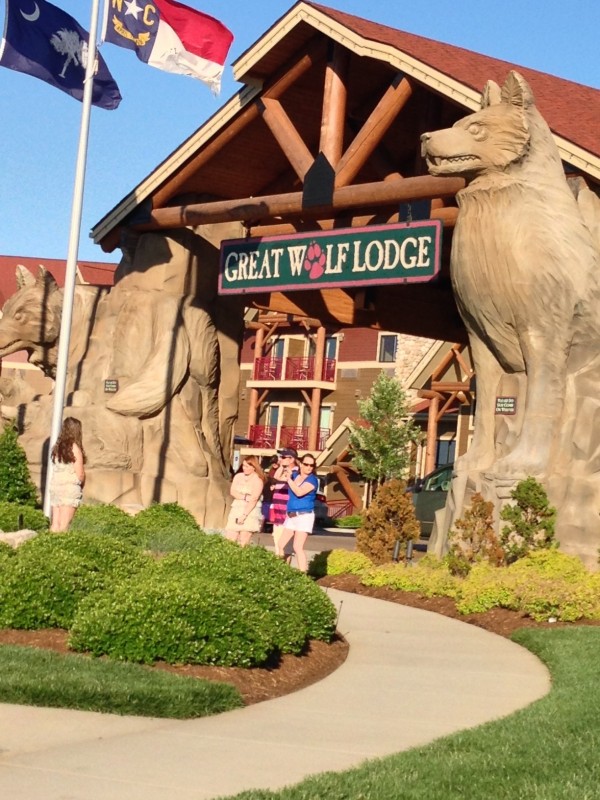 Great Wolf Hell
This is like my own personal version of hell or Chuck-E-Cheese on steroids. Imagine a hotel that actually encourages children to run around, all hours of the day and night, wielding magic wands in wet bathing suits. You probably understand if you've ever been there. A large group of urchins were packed into one hotel room down the hall, seemingly unsupervised, screaming and running around the halls at 11:40 pm while some of us tried to sleep. I cracked the door and threatened to call management which, in hindsight, they probably didn't understand. Seems like my tone and bad-ass mommy look worked as they finally shut the hell up.
A little garden respite before shopping
Little man and his friend, both high school bound (sigh), were content to hang out Saturday while I scoured some new buying sources. After my first two stops, a sweet lady said I really shouldn't leave town before seeing the cemetary. "Right at the alleyway and walk over a few blocks." Uh-huh, I nodded politely. Got in my car and made sure she didn't see me skip the alley. GPS coincidentally took me right by this famed cemetary that people from all over came to see, according to the friendly shopkeeper. I backed up and pulled into the parking lot. Working twelve hours a day and my only escape in many weeks, this place was a welcome respite. I relaxed and took it all in.
Loved how it was as much garden as cemetary. A proud groundskeeper was happy to point out its many fine features. I don't know about you but I love reading old headstones and some of these dated way back. Glad to have slowed down and taken that sweet lady's advice. What a getaway! Especially given the week ahead as we prepare for our grand opening on Saturday. Celebration with Kona Ice truck, old timey music, food and F&F friends. Whole F&F family involved, both relatives and my new "family" of employees alike.