Another wonderful redesign day with the lovely C family.
As I've said before, it is a privilege to go into peoples' homes and perform redesign services. It's not just about redesign…it's also about entering someone's world and sharing their family history. Today was no exception…a beautiful couple with four amazing, grown children (a son serving in Afghanistan, a daughter working three jobs in Chicago, trying to make it as an actress, and two still in college, one of whom is fretting about the changes made today. Hopefully she'll love it when she comes home for Thanksgiving!).
In the foyer above, F&F swapped out a console and brought in the desk from family room.
Hung mirror and added black and white photos…homeowner is adding some stuff to "hole" on the left side once she gets some more frames. The living room entrance is left off the foyer. Chairs were moved to wall where large sideboard used to be…more conversational and cozy and easier to navigate into the dining room entrance. Originally thought homeowners needed tables until we started the hunt. Side table between chairs brought in from powder room and a chest from guest bedroom now serves as coffee table.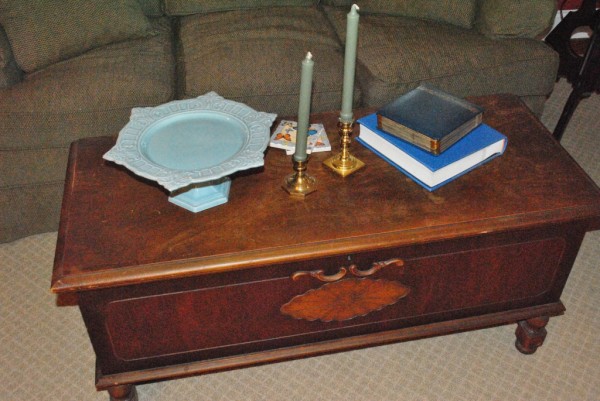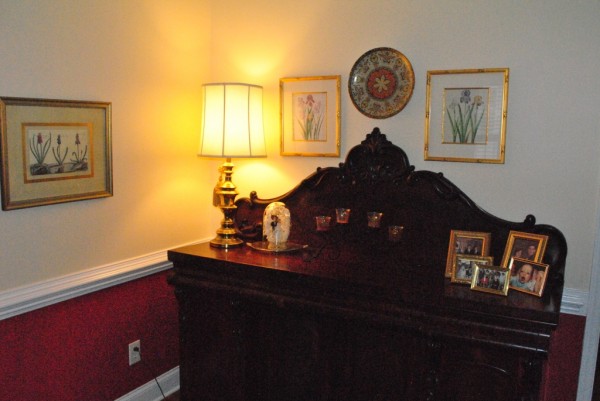 Other doorway leads to dining room where we shifted sideboard a bit, hung art and LOTS of plates over window and living room doorway.
Took off tablecloth to reveal beautiful wood and create dining table vignette. Piano is temporarily "on loan" from one of the children. Artwork/furniture will be reassessed when it vacates.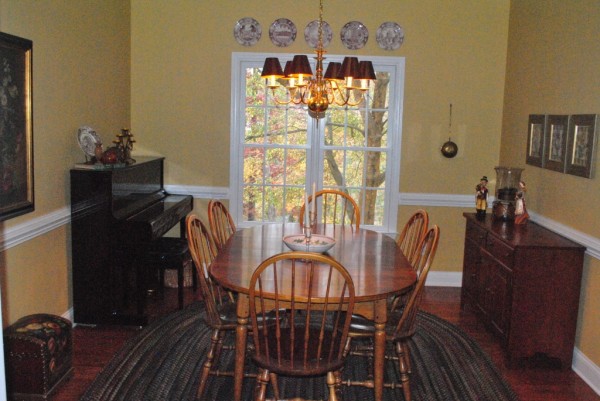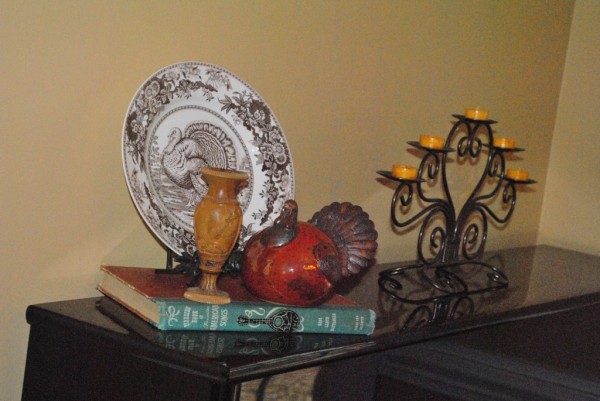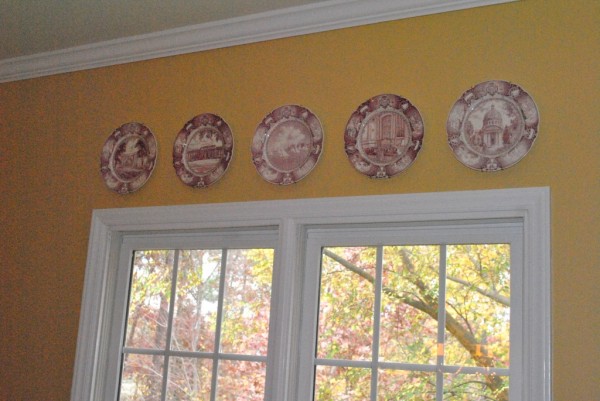 From there, we worked on the family room where the biggest change was to create an L-shaped grouping with two sofas.
Sofas formerly were across from each other with one sofa blocking the window…moving it cozied up the room and let in a lot more light. Console brought in behind sofa…I'm a BIG fan of consoles as you may have noticed – so practical for adding lighting and accessories behind the couch. Much more pleasing than seeing the back of a sofa when you walk in a room. Chair moved into corner in front of bookcase. Again…no side tables in this room, so created one from two stacked boxes. The top box contains mementoes of the client's child that sadly died as a baby – that corner now serves as a reminder of a lost loved one with the box, a family photo and, on the wall, a certificate of a tree planted in the baby's honor.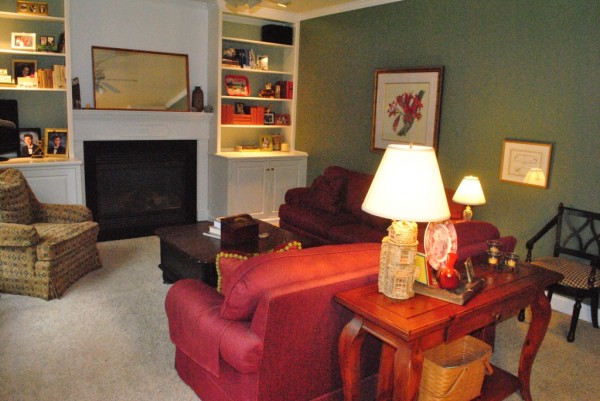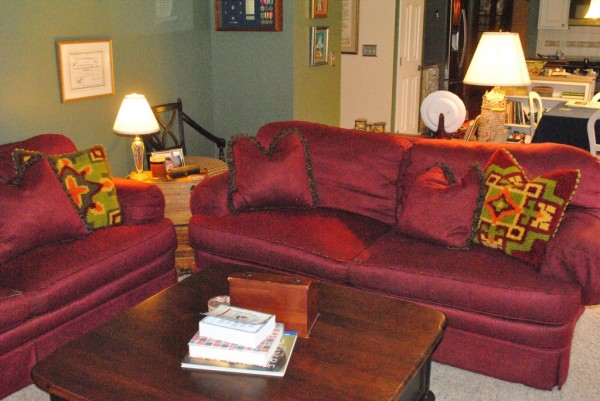 I LOVE a bookcase and the two flanking the fireplace now hold books with family items and photos AND still serve as perch for the only TV in the house.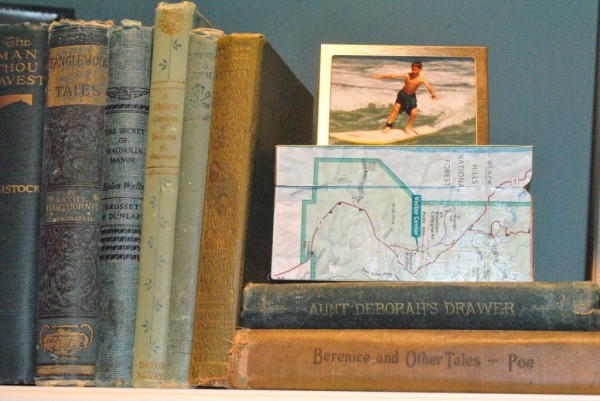 How long does a makeover like this take? I get asked that a lot. In this case, 3 rooms and a foyer…reworked, furniture moved, artwork hung and accessories placed took seven hours. It was a lot to sort through and a lot of hanging. A relatively short time for a transformation…and as usual, nothing was purchased. Oops, take that back…plate hangers to hang all the dang plates – a justifed F&F purchase:)