Little did I know when I booked this trip a mere two weeks ago that it was Los Angeles West Week.
The design open house happens at the Pacific Design Center, smack dab in West Hollywood and five blocks from my hotel.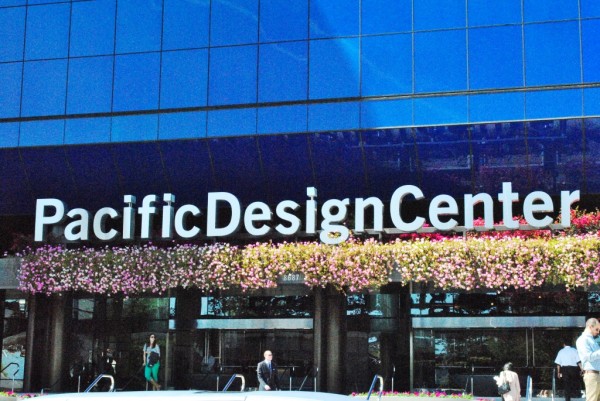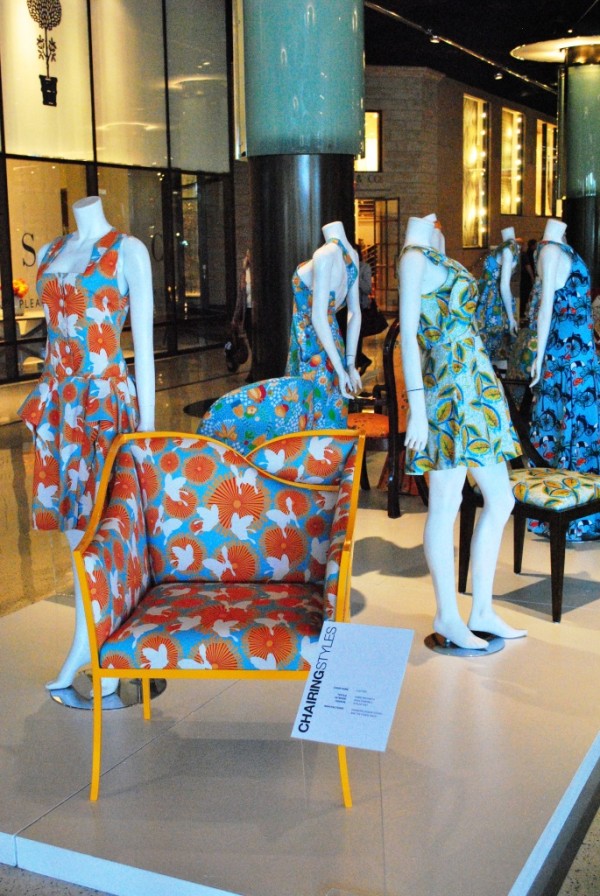 Arrived in L.A. at 1 pm today, in my hotel by 2 and in my seat at my first Los Angeles West Week event by 3 pm, a keynote event featuring design stars and the new wave of celebrity designers.
David Bromstad, Antonio Ballatore, Martin Lawrence-Bullard and Kathryn Ireland talked about how they got into television, their first important jobs (Steve Martin for Kathryn and Cheryl Tiegs for Martin), how they balance their real jobs with the demands of tv, their adoring fans, and their inspirations.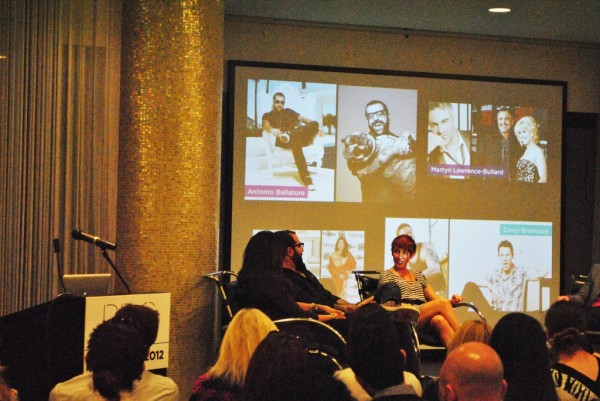 Reception following at Andrew Martin showroom. Got to see David up close and personal (albeit a blurry…sorry, David!).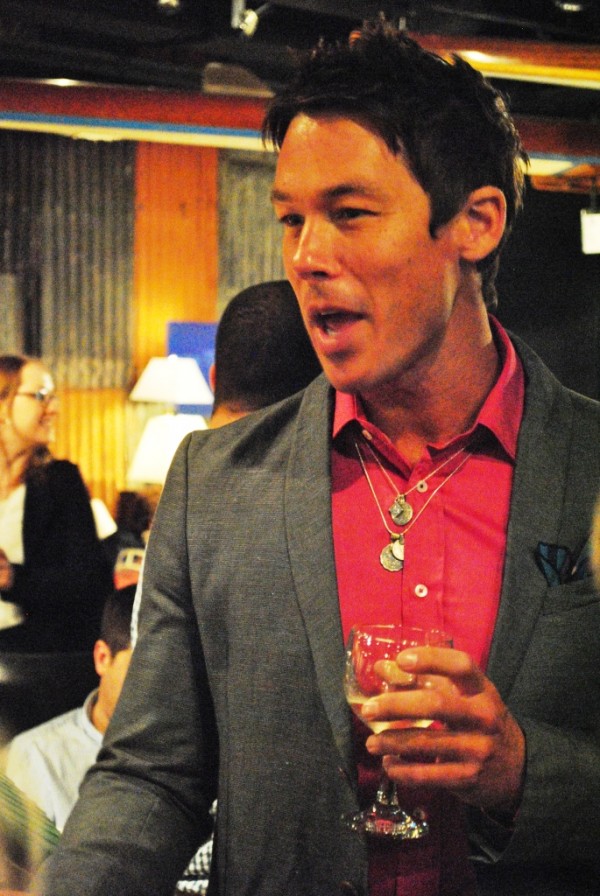 Okay, back to design. The Andrew Martin showroom was super and right up my alley. The founder incorporates modern furnishings with one-of-a-kind finds. At first I thought they were Indonesian rip-offs, but one of the staff members confirmed that they were antiques and the owner loved to scour the world for these quirky antiques.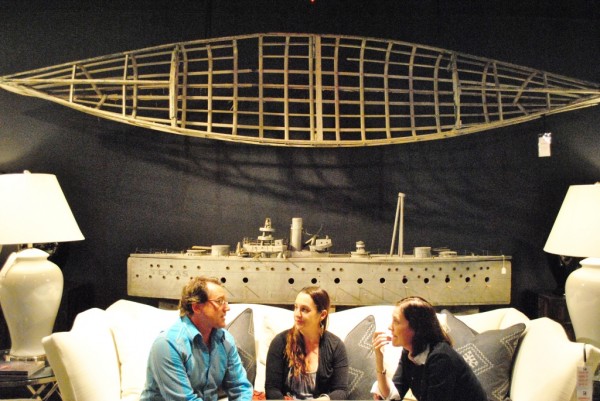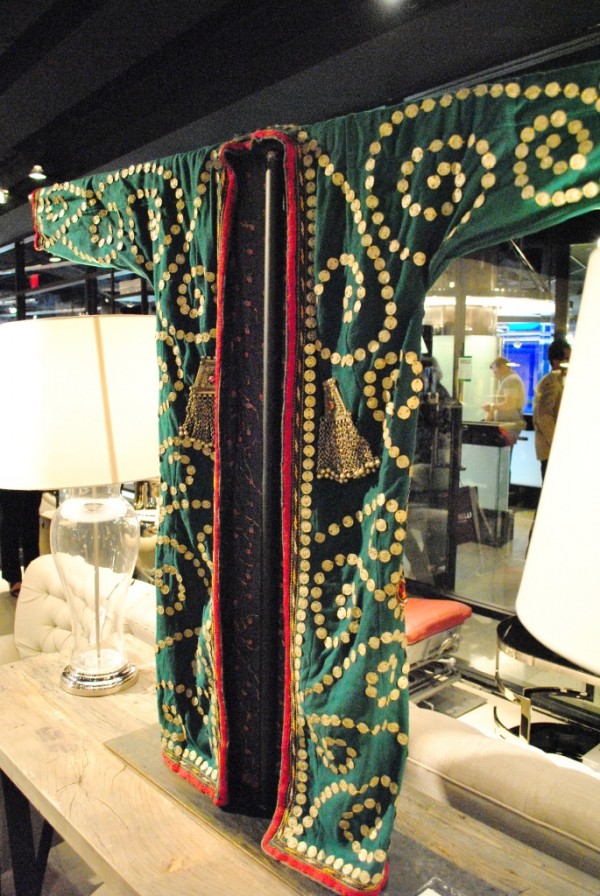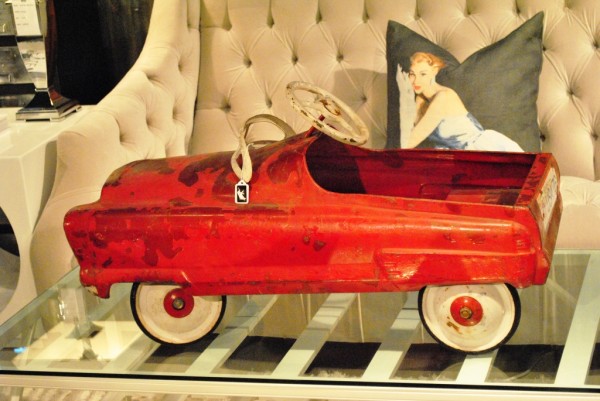 Wasn't expecting to see this level of reuse in a showroom…and wasn't expecting everyone to be so friendly.
The showroom attendants were delightful, not knowing if I was going to spend a wad or not. And met some lovely ladies at the reception who gave me tips on Laguna shopping. So far, so good. And another keynote seminar with some other fancy designer types. I need to go to bed but might stay on this rooftop a little longer, under the cabana and watch Modern Family outdoors. Only in LA.